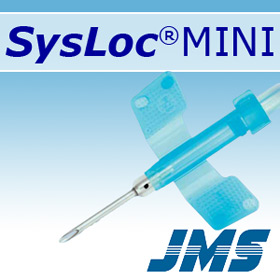 The latest design in safety AVF Needles. The SysLoc Mini combines innovative technology and the audible "click" to ensure safety for patients and healthcare workers.
Learn More>>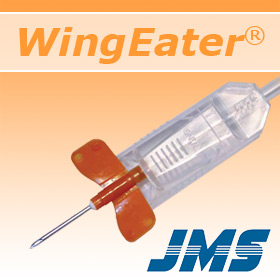 The JMS WingEater provides needle stick protection for the health care setting. The WingEater safety needle allows your facility to comply with OSHA guidelines on needle stick prevention.
Learn More>>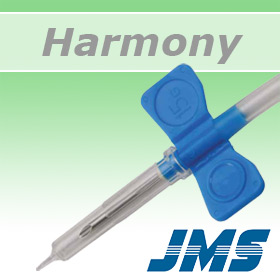 The JMS Harmony AV Fistula needle set is used with buttonhole access sites. The integrated cap design provides a method for aseptically preparing the access for cannulation.
Learn More>>