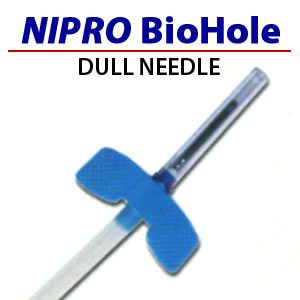 Nipro BioHole Dull Needle
The BioHole dull anti-stick needle creates an excellent combination with the buttonhole cannulation technique.
• Prevents cutting of the established scar tissue tunnel
• Minimizes penetration force which may be associated with less venipuncture pain
• May decrease infiltration incidents
• May reduce bleeding time post-dialysis
• May extend the life of the AV fistula access
• Provided a useful alternative for home hemodialysis and self-cannulation patients.

KDOQI recommendations for established buttonhole sites using a dull, anti-stick needle.2
• Cannulate site in same location using a sharp fistula needle for approximately 6-10 cannulations.
• The dull, anti-stick needle can be used once a scar tissue tunnel track is well developed.
• A quick transition to the dull, anti-stick needle will preserve the integrity of the mature, consistent site and prevent complications.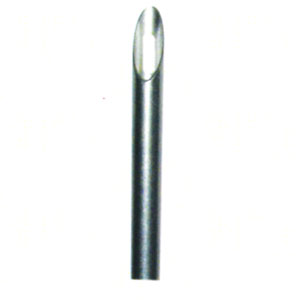 Dull Anti-Stick Needle Bevel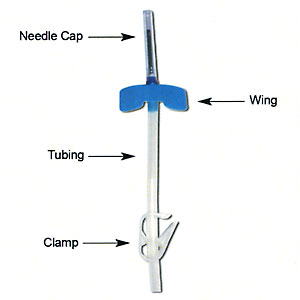 The BioHole Needle is used for Home Hemo and Self-Cannulation Patients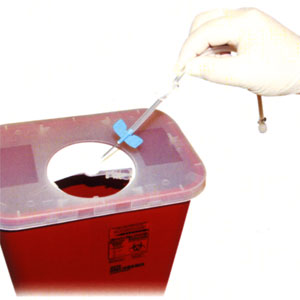 Once the BioHole is fully removed from patient, immediately dispose into approved sharps container
2. KDOQI Clinical Practice Guidelines and Recommendations and 2006 Updates, Vascular Access; 2006; National Kidney Foundation, New York, NY; pgs. 70-72 and 268-70 respectively
Content 2
Nipro BioHole - Buttonhole Access Cannulation
Button Hole
Description
Packaging
FD+142530BC
14G X 1" BE-CL
500 / Case
FD+152530BC
15G X 1" BE-CL
500 / Case
FD+162530BC
16G X 1" BE-CL
500 / Case
FD+172530BC
17G X 1" BE-CL
500 / Case